There is possibly not a single person in the United Kingdom who hasn't headed to one of the many hundreds of holiday parks dotted around the country, whether it is in Cornwall, Devon or perhaps a bit further up North. It seems to be a bit of a 'right of passage'. Of course, with travel becoming cheaper, there are more and more foreign nationals that are also using holiday parks in the United Kingdom. So what do these holiday parks compromise of? Let's take a little look.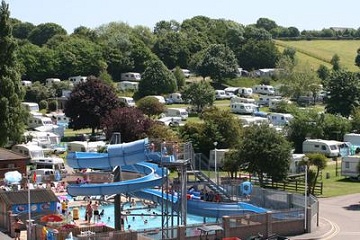 Generally, there a couple of types of holiday park out there. The majority of them are dedicated caravan parks. This means that there are 'static caravans' all over the park. These caravans will all have a different berth. This simply means the amount of people that will be staying within the caravan. Some of these caravan parks will enable you to take pets, although not all of them will do, so it is worth checking in advance if this is the case or not. In addition to this, there are a few caravan parks (although they are few and far between) which will allow you to take your own caravan or tent and still be able to enjoy all the facilities which you wouldn't get from a traditional campsite.

UK Holiday Parks
The majority of the holiday parks throughout the United Kingdom have been built around major tourist resorts. This of course has meant that the majority of them have been built along the coast where sun, sea and sand are just a short hop away. The ones that have been built near the centre of the country have been located close to major cities and towns, which mean that you are never going to be too far away from something exciting to do.


Holiday Park Accommodation and Activities
However, many people find that they don't actually need to leave the holiday parks in order to have a little bit of fun. You should be able to find almost everything you want to do within the boundaries of your caravan parks. These may include:
Nightly entertainment, including a disco, cabaret and in general, a lot of fun! Some caravan parks will ask that you pay a nominal amount extra for this, however it will only be a couple of pounds, which is really nothing compared to the amount of fun that you are going to be having
Recreational Activities, such as swimming, football, tennis and other activities designed to get you active. There are a few holiday parks which are also surrounded by fantastic walking areas, perfect if you are taking your pet on holiday!
Children's activities. The majority of holiday parks throughout the United Kingdom offer a huge selection of activities for children. This includes the 'standard' children's club as well as numerous activities throughout the day, all designed to give your children one of the best holidays of their life.
Bars and restaurants. This seems to be a pretty standard feature amongst caravan parks nowadays, whilst it may not exactly be gourmet cuisine that you are going to be eating, but it certainly will be good traditional British fare.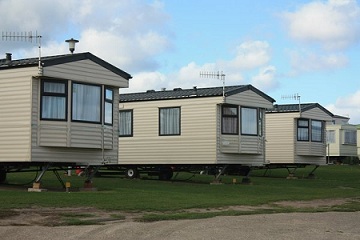 Holiday parks are incredibly popular throughout the United Kingdom. Just choose an area that you would absolutely love to go and visit and then take a little look at the facilities on offer. You will be surprised at just how much fun you can have right on your own doorstep, and for a much cheaper price than if you travelled abroad!
UK Lodges
Lodge holidays are becoming increasingly more popular throughout the United Kingdom, especially for those that live in the cities. They are becoming a great way to escape from the hustle and bustle and take a holiday in some of the most tranquil locations in the country, although some of the holiday lodges here also include a bit of that 'British Holiday' feel.
When you decide to go on lodge holidays in the United Kingdom the chances are you will be staying in beautiful log cabins. They are available in a variety of sizes, depending on the amount of people that you are looking to bring. The majority of lodges will allow you to take pets, but it is worth asking beforehand. These lodges really are a 'home away from home' and include everything that you would normally associate with your own house. This includes large televisions, Wi-Fi access, microwave etc. It will also, of course, have standard stuff such as electricity and hot water. If you are staying in one of the more expensive holiday lodges then you may even get an indoor Jacuzzi or outdoor hot tub, which are becoming more and more commonplace. It is worth checking the provider of lodge holidays to see what facilities they have, because they do change from time to time.
The majority of lodge holidays are going to be located in a fairly tranquil location, often in the heart of some of the most beautiful national parks in the country. You will be surrounded by incredibly beautiful scenery, and generally speaking, you will be secluded from the other lodges that surround you. This means that the rest of the 'facilities' in the area are going to be fairly basic and include nothing more than a children's play area and a shop. Some holiday lodge parks offer a number of activities in the area; this includes horse riding, tennis and other general 'outdoor' activities. However, it is certainly worth checking where you intend to go. It shouldn't matter too much about this however, as normally when people want to go on lodge holidays, they do so to escape. There should be plenty to do around the local area, including fantastic villages to visit, and beautiful walks to go on. It truly is relaxing.
There are a number of holiday parks out there which have started to build holiday lodges in their parks. This is because they realise that more and more people want that tranquillity, or just to stay in a slightly larger place than normal. If you go to one of these holiday lodges then you can expect all the facilities that a traditional holiday park brings, this includes:
Swimming; tennis courts; football pitches etc.
Nightly entertainment
Bars and restaurants
Children's entertainment in the evening and during the day
Arcades
There are plenty of places where you can take lodge holidays throughout the United Kingdom. It is worth looking into areas that you would want to go to and work from there. Don't forget to bear in mind the sort of location you want to stay in, i.e. do you want it to be tranquil, or would you prefer the hustle and bustle of a holiday park? No matter where you decide to go, you can be sure that this is going to be one of the best holidays of your life.
| | | | |
| --- | --- | --- | --- |
| | | Aberdunant Hall Holiday Park, Wales | Set amidst 200 acres of an enchanting woodland valley within the Snowdonia National park this delightful park is conveniently located between the vibrant fishing port of Porthmadog with it's golden beaches and the picturesque mountain village of...[more] |